DESIGN YOUR OWN CUSTOM RING!
Championship Rings are our passion. Our goal is to give teams of all ages the ability to capture a moment in time with a Custom Championship Ring. Our collections will show you a glimpse of what we can create & give you inspiration for your next Championship Ring.
THE LEGEND RINGS ADVANTAGE
Our foundation is service. At Legend Rings, we pride ourselves on being the best in the industry.
We use the world's finest materials and guarantee our rings for life.
By consulting with each customer, we design and create exactly what you want.
In our industry, we create higher quality rings at a better price.
THE LEGEND RINGS EXPERIENCE
At Legend Rings our goal is to make the process of creating your Championship Rings as simple & easy as possible. We are there every step of the way to ensure we not only meet but exceed your expectations. Our biggest advantage is the passion we have for sports & the understanding of what winning a Championship truly means. We look forward to having the opportunity to work with you.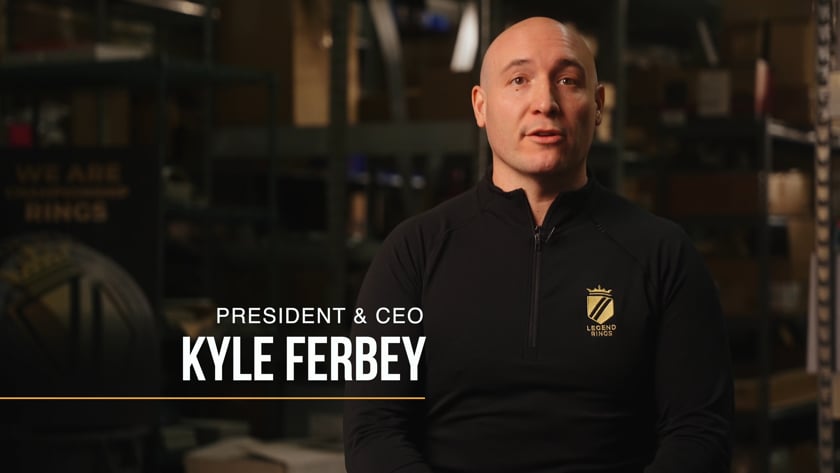 "Working with Legend Rings has been excellent. The attention to detail, strong communication and ability to pivot quickly made the process very easy. The rings are stunning, and our players are all very happy."
— Dan Troiani, Director, Business Operations - Edmonton Oil Kings
"The entire team at Legend Rings are fantastic. The company has done 5 rings for us and is working now on #6 and #7. Their craftmanship and attention to detail, all while keeping within our budget has been nothing short of remarkable."
— David Sobel - Assistant Athletic Director - Sierra Canyon HS
"Working with Legend Rings was excellent. Our players & staff were blown away and we believe these are some of the nicest Championship Rings ever made."
— Curtis Hunt, General Manager - Prince Albert Raiders
"The kids love the rings. Thanks and great job!"
— Todd Hofner, Head Football Coach - Minnesota State Mavericks